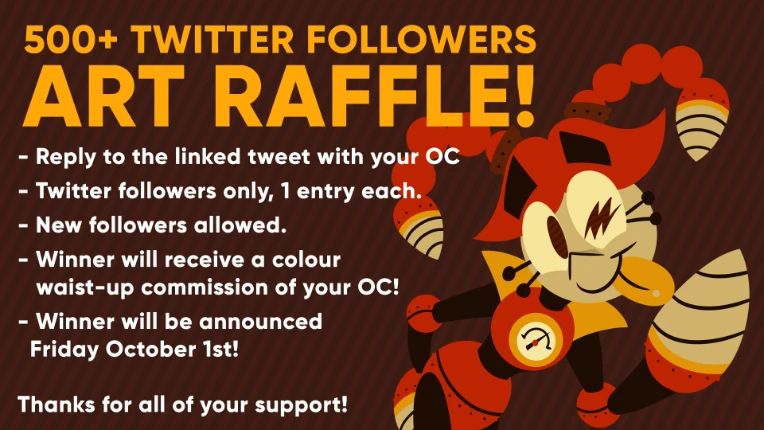 Update: extended the deadline to midnight 6th October!
I have just achieved 500+ followers on Twitter! To celebrate I am holding a OC art raffle! Anyone that follows me on Twitter reply to this tweet with an image of your original character by October 1st for a chance to win a full colour waist-up illustration of your character! New followers are also allowed to enter!
I know 500 followers is probably a insignificant drop in the ocean for a lot of people but I've been on Twitter for about 11 years and slowly building up to this nice round number of legit great people feels like a proper accomplishment. Cheers guys!